WE MAY HAVE BEEN SEDUCED by tie-dyed tees, go-go boots and Nehru jackets, but even our silliest fashion faux pas couldn't supplant the classics stashed in the backs of our fad-laden closets. They're the styles that still ring true, and these updated versions are as good as gold.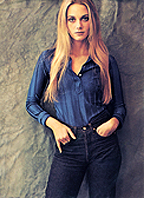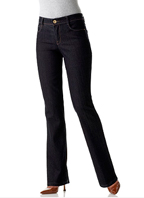 DARK WASH JEANS Finding a pair of jeans that make your butt look good, your legs look long, and don't painfully compress internal organs when you sit is like finding the fashion version of the Holy Grail. Which is why you may have to do some digging to find the pair that works for your particular body shape and size. But these Style & Co. straight leg jeans from Macy's, (right), are a good place to start. The dark blue wash is slimming and the touch of spandex in the fabric is forgiving. On sale for $24.99 they're available in sizes 4 to 16. Similar plus-size versions can be also be found at Macy's on sale for $29.98.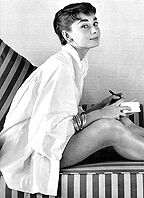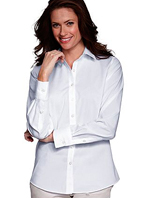 A FITTED WHITE SHIRT There's just something about a fitted, man-style shirt on a woman that commands attention. It's a symbol of confidence and of casual elegance, and amazingly enough, it flatters just about every figure. Land's End's Regular Long Sleeve No-Iron Stretch Shirt is a crisp, affordable, ($44.50), option available in sizes 2 to 18.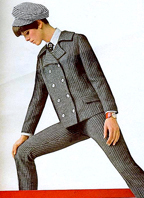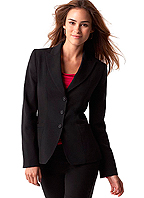 A GREAT BLAZER Donning a chic blazer with a pair of pants or skirt creates an instant ensemble. And when the blazer is as attractive as this T Tahari Three-Button Blazer from Macy's, (right), the look is especially timeless. The blazer's tapered waist adds just the right amount of curve to the wearer's silhouette, and the slightly longer length conceals any heftiness around the hips. Available in sizes 2 to 16 for $98.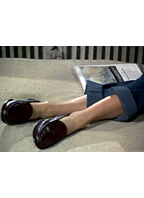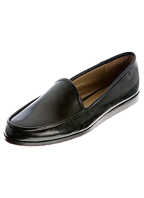 LOAFERS The legs at left belong to Grace Kelly playing fashionista Lisa Fremont in Hitchcock's "Rear Window". The final scene of the film shows the newly-adventuresome Lisa, (she's just helped Jimmy Stewart catch a murderer), relaxing in jeans and loafers while sneaking a peek at Bazaar magazine. Is there any more ringing endorsement for a style of footwear? We think not, which is why we call your attention to Liz Claiborne's New York Hartley loafers from OnlineShoes.com. $54.99 will get you the shoes. If only it would get us those legs to go with them...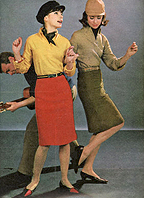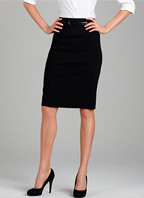 A SLEEK PENCIL SKIRT The length may go up and down, but it's fairly safe to say that pencil skirts are here to stay- and for good reason. The sleek shape can go casual or dressy, and it makes just about every one look slim. What's not to love? This Style & Co. version from Macy's features a belted waist as well as a bit of stretch in the fit. On sale for $29.98.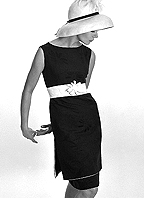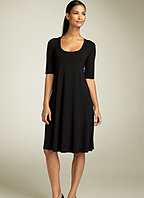 A LITTLE BLACK DRESS Coco Chanel is credited with the concept of "the little black dress" and its staying power is a credit to her sense of style. This slip-on Karen Kane dress from Nordstrom combines a figure-flattering A-line cut with just enough sleeve to cover imperfect upper arms, and a scoop neck that's demur enough for the workplace, but sexy enough for a soiree. Made from a comfy rayon/spandex blend in sizes XS to XL, the $88 dress is machine washable as well.