In early 2010 I learned that my mother, MABLE VOLA BALL MIHALY, has Alzheimer's disease. I wrote a short blog when she was first diagnosed and then wrote nothing about either of us or Alzheimer's for over a year— a year in which I left New York City, my home for over three decades, and moved to a tiny cottage ten minutes from Mable's assisted living facility in the Hudson River Valley. We began to take drives through the countryside during which she and I would note landmarks that only the two of us would recognize— the house with the fish-shaped cutouts in the shutters, the hillside where we saw the red fox, the pasture with the muddy cows and the bird's nest in the window of the Barrytown train station. These became touch points for Mable's ever-dwindling memory and treasured additions to my own. Eventually I found that sharing photos paired with tiny blurbs about our experiences on my Facebook page was the way best suited for me to express the sadness, frustration and, yes, joy of traveling this road with the woman who gave me life, who taught me so much about how to live it, and now, without knowing it, is teaching me how to leave it.
Ah, Mable, how I love you. I don't know what I'll do without you.
But even when you don't know me, I'll be so glad to have known you.


JANUARY 13, 2010


I learned on Friday that my mom has Alzheimer's disease. We knew that her memory had taken a major hit in the last year, but there's something about hearing the "A" word that can shake you harder than you'd ever think it could. Suddenly there's the almost-certainty that my mom— the woman who saw me through a life-threatening bout of spinal meningitis when I was five, who taught me the names of wildflowers on wooded childhood walks, who went frighteningly off the deep end when my father was killed in 1970, who loved to read, wrote short stories about her days as a child of deep poverty in Appalachia, and who lived alone until less than a year ago— will lose all memory of those events and places... and of me.

I'm up to my chin in denial, avoiding online research about the condition and its genetic attributes, and telling my best friend who called re: an Alzheimer's piece that ran on last night's news, that I don't want to know anything more for a while. Am I selfish for wanting a few days to turn reality into a fuzzy, Doris-Day-close-up version of itself?

Yes. I am selfish. And I want, almost as much as I want to believe that it isn't true for my mom, to sublimate the fact that I too may end up with the disease. My prospects for dealing with her challenges are so much less pleasant than hers. I don't have children who will be there for me, nor the funds that afford my mother an enviable level of care— who knows what may be left of Medicare or Medicaid by the time I'm 86?

I've told my brother that if I come down with the "A" word he has to give me an overdose of something when I reach the point where I can't answer at least fifty percent of the questions on Jeopardy correctly. He's said that he might wait only until he can beat me at a game of Trivial Pursuit. (Sweet man!) But it's ironic that my brain, the only part of my body that I truly love, is at risk.

But in this moment Mable and I are fine, and I know that that's my focus. We're both well-fed and gifted with people who love us. So wish us luck as we make our way down this bumpy road. It's circuitous, but it leads forward and I know in my soul that it will ultimately get us where we're meant to go.


JANUARY 16, 2010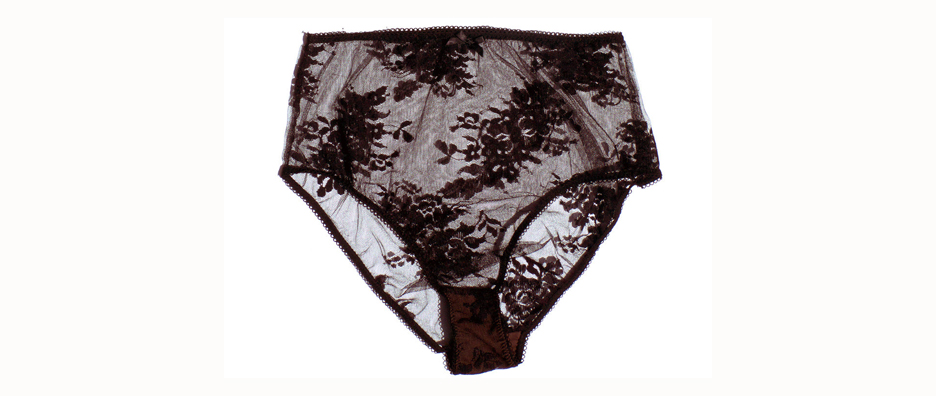 JULIE MIHALY just returned from a drive with her mom. About thirty minutes into their trip Mable suddenly asked, "Am I wearing slacks?" Julie felt literal heartache at the question, but replied, "You bet, Sweetie. With lacy black panties underneath." Mable's response was an excited, "Really?" Julie countered with, "Well, not this time, but if you want some, I'll get 'em for you." Mable waited a moment, then said, "I love you, Jujube."


MARCH 5, 2011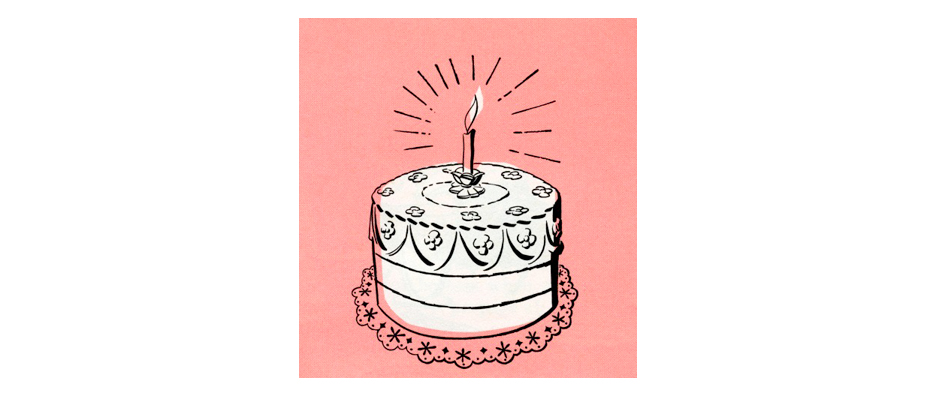 JULIE MIHALY's mom had no recollection that today is Julie's birthday. Julie knew this would be the case, so she called Mable and sang "Happy Birthday to Me" over the phone. Mable joined in and laughed like a little girl at the end of the song. Then she asked, "Did I get you a present?" Julie responded, "You sure did," and the pair laughed again.


MARCH 8, 2011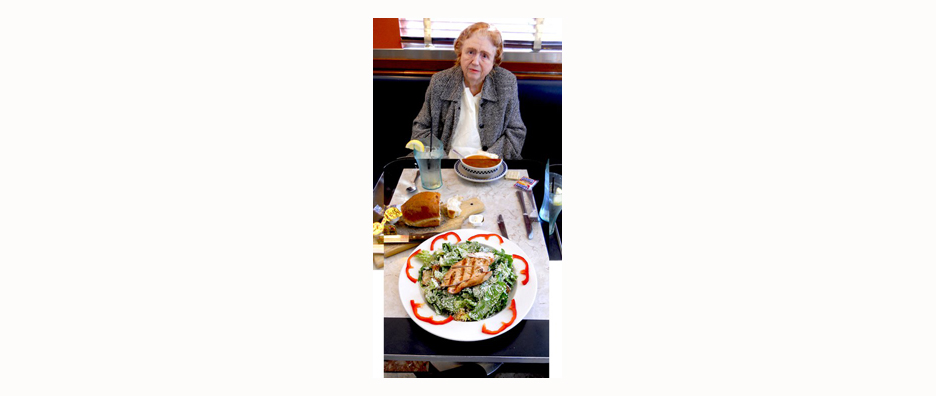 JULIE MIHALY took her mom to the Ever Ready diner for lunch yesterday after a trip to the doctor. Mable had beef barley soup. Julie had the chicken Caesar salad. They both had fun.


APRIL 7, 2011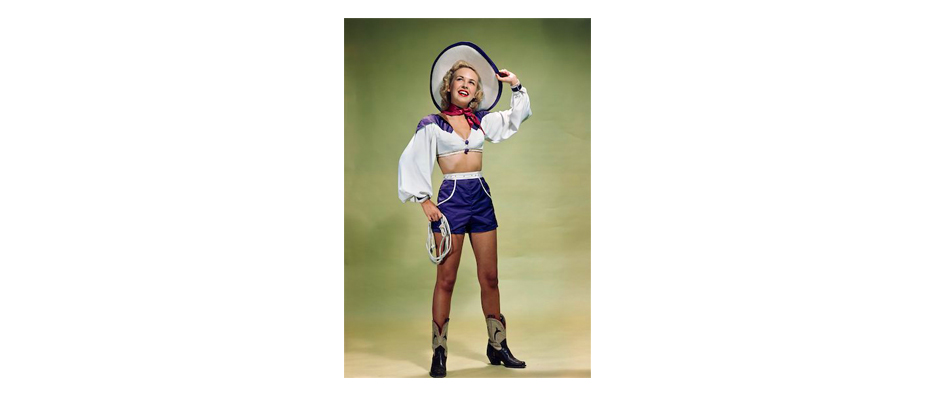 JULIE MIHALY has never heard her mom use the expression before, but as they've headed out the door for their last few drives, Mable has exclaimed, "San Antone!"


APRIL 25, 2011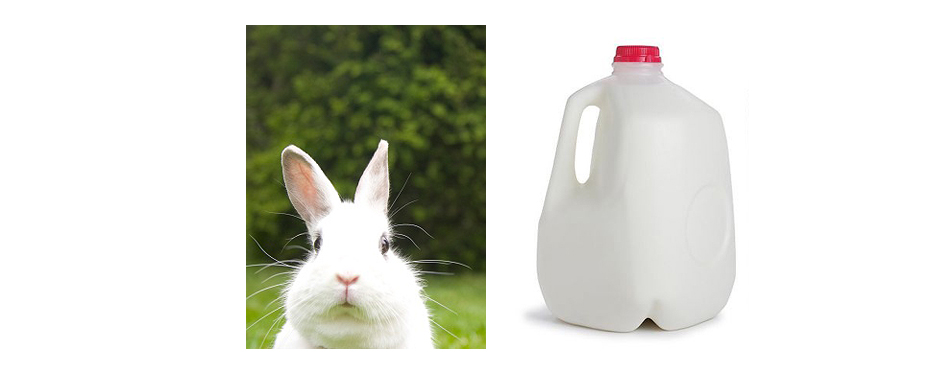 JULIE MIHALY just returned from a drive with her mom. As they passed a large meadow Mable exclaimed, "Oh! I just saw the most beautiful white rabbit in that field." Julie quickly scanned the landscape and realized that what Mable had seen was a discarded plastic milk carton. She didn't have the heart to say anything other than, "Wow. Cuteness alert!"


MAY 5, 2011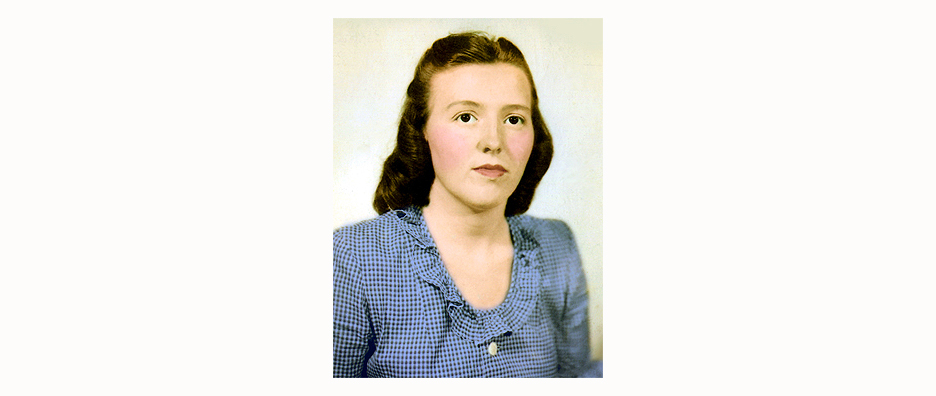 JULIE MIHALY and her mom were driving along the river this afternoon when Mable asked, "Where is Aunt Cille? I've been wanting to call her and can't find her number in my address book." Julie swallowed and answered, "Well, Sweetie, Ruby, [their nickname for Ruby Lucille] died when Mack was just a baby and he's nearly twenty now. Do remember my giving the eulogy at the funeral in North Carolina?" Mable gasped as if she'd just learned of Ruby's death that minute, then calmed herself and said, "I remember you called her your treasure and ended your speech with 'for where your treasure lies, there will your heart be also.'" Astonished, Julie added, "She's still our treasure," and took Mable's hand as they drove on.


JUNE 7, 2011


JULIE MIHALY just called her mom to wish her goodnight and Mable remarked that it was "hot as blazes" in her apartment. She had no recollection of where the air conditioners were or how to turn them on. Happily, Julie managed tell her how to get the coolers running and waited on the phone until she heard the hum of the units. But when she reminded Mable that she should make sure that the phone in the bedroom and the one in the living room were both put back on the hook when their conversation ended Mable said, "What does that mean?"


JUNE 14, 2011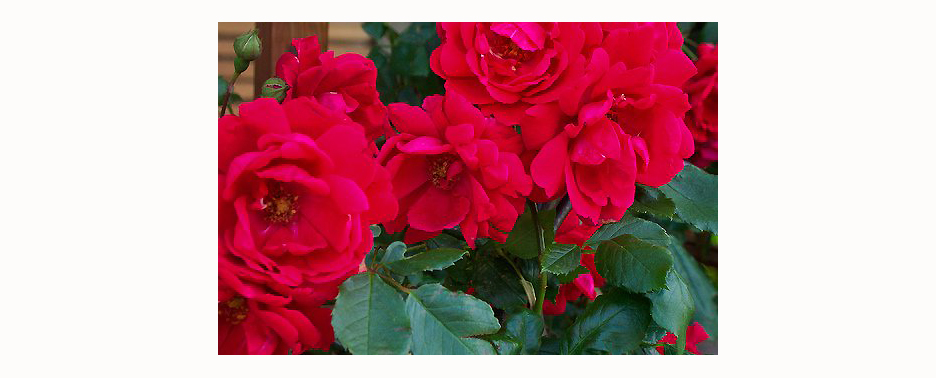 JULIE MIHALY took her mom for another drive yesterday. As they passed a particularly lush garden Mable exclaimed, "Oh, Man.... those roses are so beautiful it would hurt your eyes just to look at them."


JUNE 25, 2011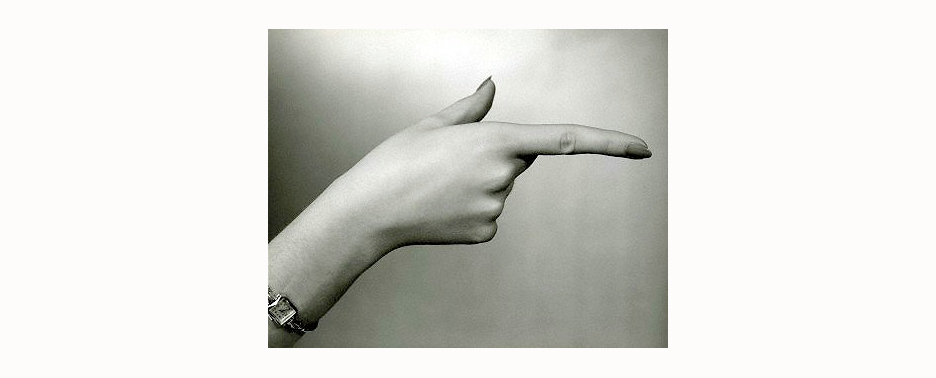 JULIE MIHALY and her mom spent the afternoon watching goldfinches, chipmunks, woodpeckers and hummingbirds in Julie's backyard. No longer able to form the names of things quickly, Mable simply pointed, her right index finger extended for minutes at a time, when she saw a critter. Once, when she spied a chipmunk, she grabbed Julie's arm and whispered, "Stripes!"


JULY 2, 2011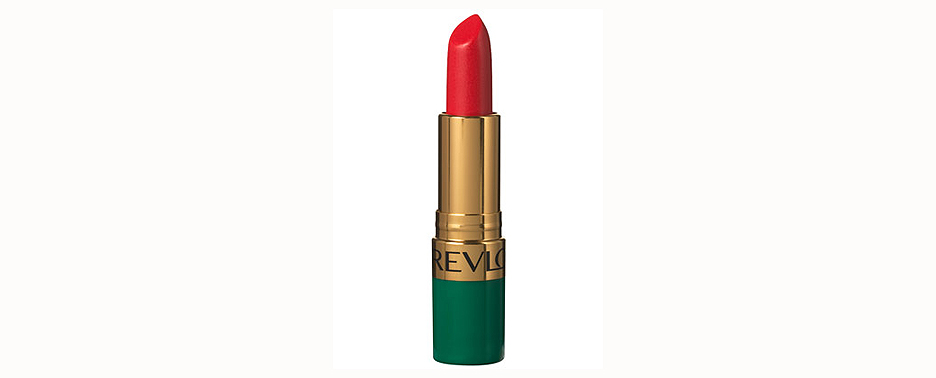 JULIE MIHALY knows that the day that Mable forgets to check her lipstick will be the day that the Earth comes to a screeching halt. Julie has stashed tubes of the favorite shade in the car, in her own purse, in the pockets of every coat and blazer that Mable owns, in Mable's walkers and in Mable's bath, nightstand and living room drawers. But today, as always, Mable asked four times before they made it to the front door, if she had her lipstick. Julie said, "Girl, I wouldn't let you go anywhere without your lipstick. Shoot, I'll make sure there's a tube of Revlon No. 706 in the casket with you when they cart you away." Mable laughed and said, "You better!"


JULY 14, 2011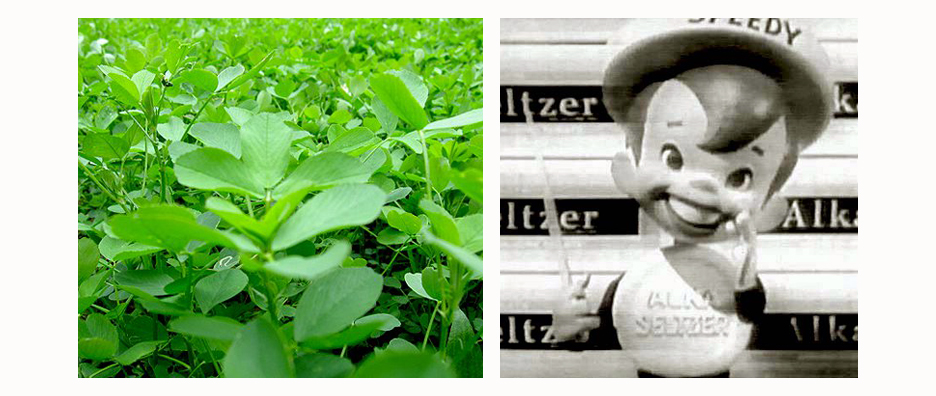 JULIE MIHALY just returned from a drive with her mom. As they passed a lush field of corn both broke into a chorus of "Oh, What a Beautiful Morning," with special emphasis placed on "the corn is as high as an elephant's eye." Julie was amazed that both remembered all of the lyrics. Then, as they passed the next field— one of alfalfa— Mable said, "Oh! I know what that is! That's Alka Seltzer!"


JULY 20, 2011


JULIE MIHALY jokingly told her brother today that Mable has become like a kitten that can be distracted by every piece of string or shiny thing it sees. As Julie was walking Mable back into the assisted living facility after their drive today, Mable stopped in the middle of the doorway to say hello to the receptionist, gabbing away with no awareness that the automatic door would eventually wallop her in the butt. Julie gently herded Mable inward pointing out the flower arrangement on the entry table as a way to get the old gal to focus forward.


JULY 27, 2011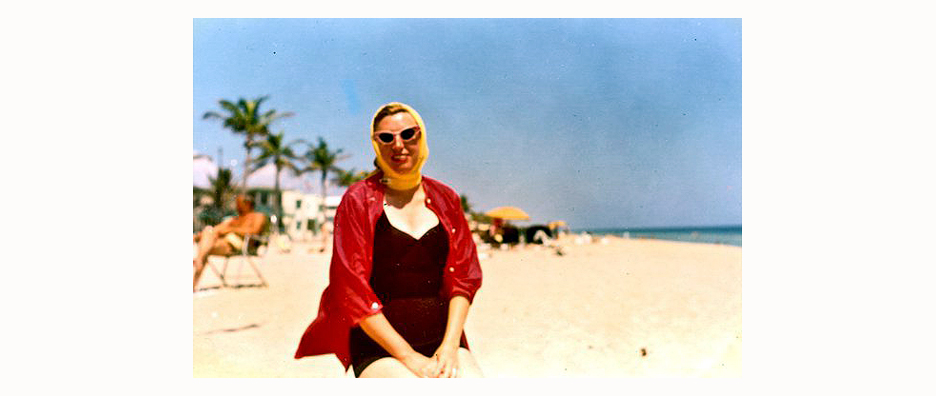 JULIE MIHALY just returned from a drive with her mom. As they headed down the river road that's become part of their traditional route, Mable placed her hand on Julie's knee and said, "I'll never forget this summer, Jujube. I love you so much." Julie felt close to tears, but managed to squeeze that hand and say, "I'll never forget it either— and I love you too, Little Bit."


AUGUST 5, 2011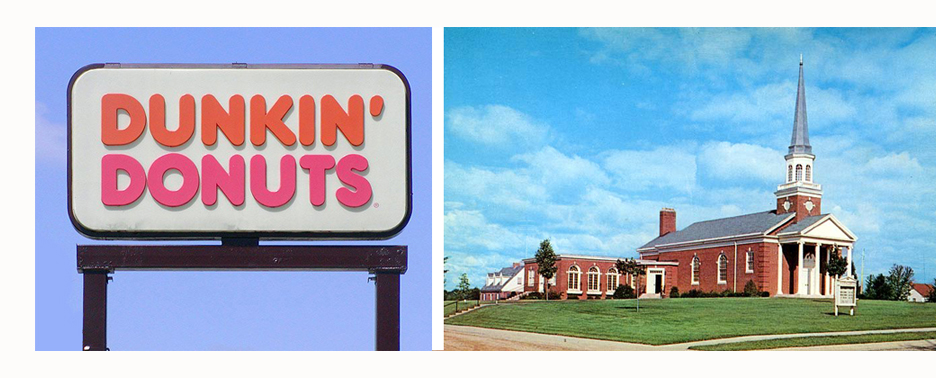 JULIE MIHALY and her mom pass through the village of Red Hook on their usual route, always taking note of the Holy Cow Ice Cream Shop, the octagonal library building and the inn with the horse statue. Several visits ago Julie remarked to Mable, (a diabetic who would kill for a cruller), "Oh, look, Mom. There's your church," pointing to the local Dunkin' Donuts. After a moment of confusion Mable got the joke and swatted Julie, saying, "You devil!" Today, much to Julie's amazement, as they approached the sugary landmark Mable said, "Now don't forget to slow down as we pass my church."


SEPTEMBER 11, 2011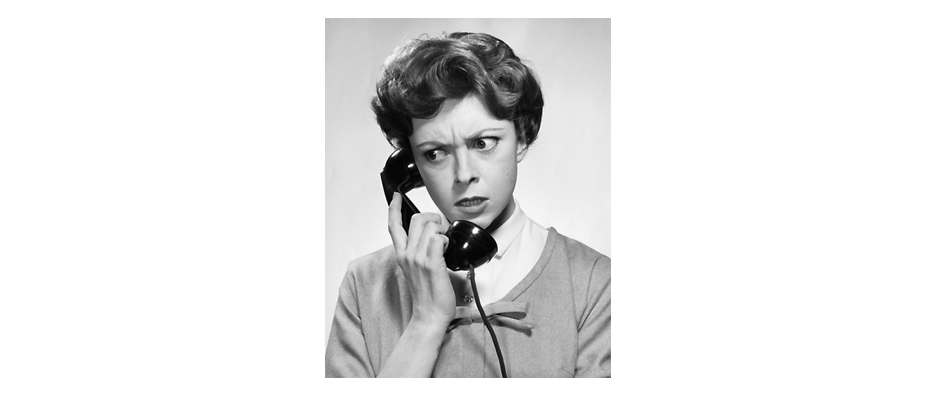 JULIE MIHALY took her mom for a wonderfully long drive this morning, stopping to buy her a pumpkin and leaving her with her assisted living buddies at lunchtime. Sadly, she just received a call from an exasperated Mable who claimed not to have seen or heard from Julie for days.


SEPTEMBER 17, 2011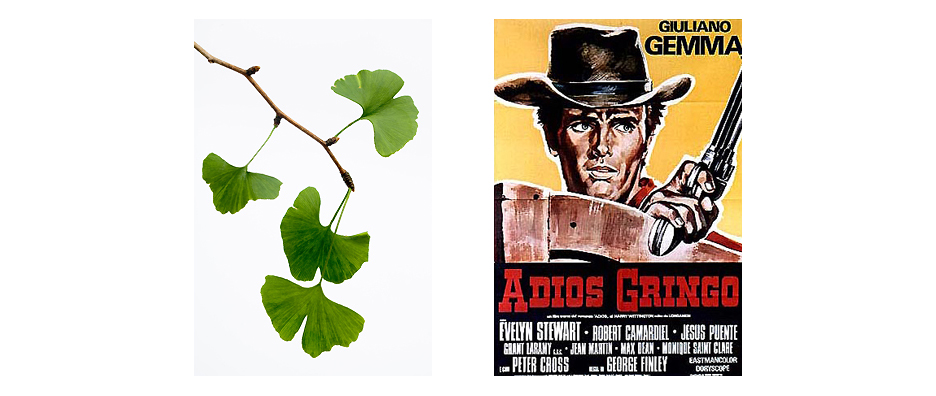 JULIE MIHALY and her mom often head down by the river in Rhinecliff on their drives. Yesterday, when Julie pointed out the gingkos that Mable calls "my funny-looking trees," her mom said, "I remember what you said those are. Those are gringo trees!" Julie's response was, "You are so right, M'Dear!"


SEPTEMBER 26, 2011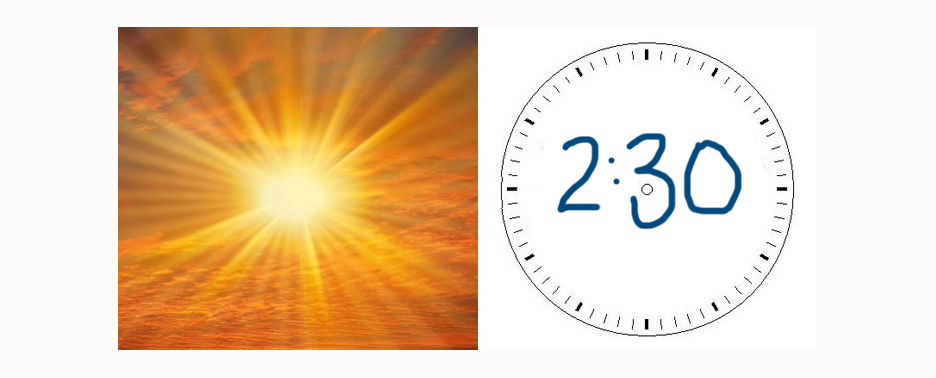 JULIE MIHALY took her mom for an Alzheimer's assessment today during which Mable was asked to write a simple sentence. She wrote, "The sun was amazingly bright-— so bright he thought it might blind him." Then she was asked to add the hourly numerals to a blank clock face and draw hands indicating a time of 2:30. After much thought, Mable said, "I can't do that" and wrote "2:30" on the doctor's circle of a clock.


OCTOBER 11, 2011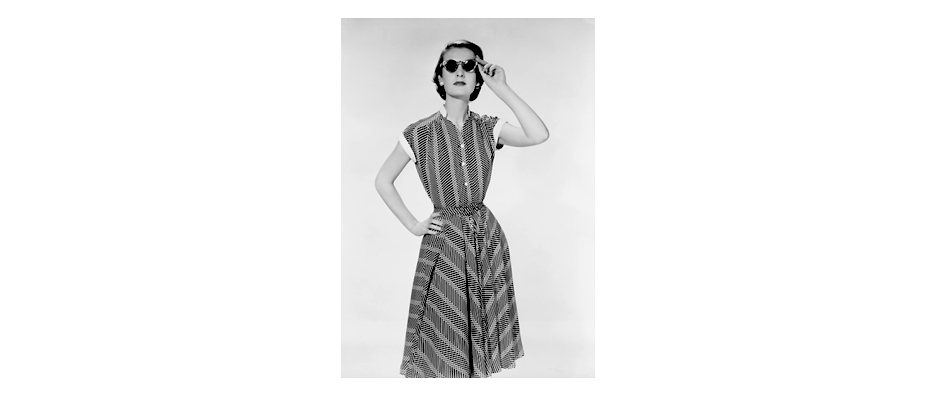 JULIE MIHALY took Mable for an autumn picnic on the grounds of one of the robber baron mansions along the Hudson on Saturday. On the way home Mable said, "How unbelievably beautiful," followed by "Am I wearing sunglasses?"


OCTOBER 26, 2011


JULIE MIHALY took her mom for another Alzheimer's assessment yesterday during which Mable refused to try to spell the word "phase" backwards. She was then asked to name five colors. She responded with, "Green. Yellow. Purple. Blue........ Vermilion."


NOVEMBER 4, 2011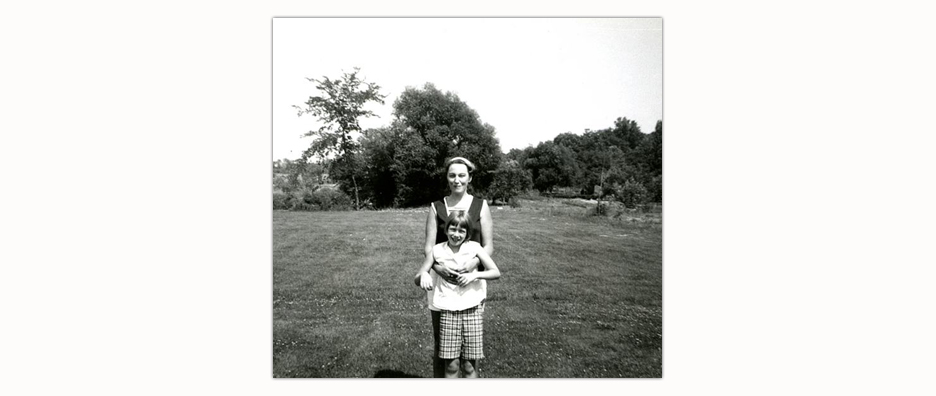 JULIE MIHALY just learned that her beautiful, irreverent and beloved Aunt Jo has died. She has no idea how she's going to tell Mable that her younger sister, and the last of her eight siblings, is gone. Julie has seen the silver lining of Mable's Alzheimer's before. She just hopes that the forgetting— this time —is fast.


NOVEMBER 5, 2011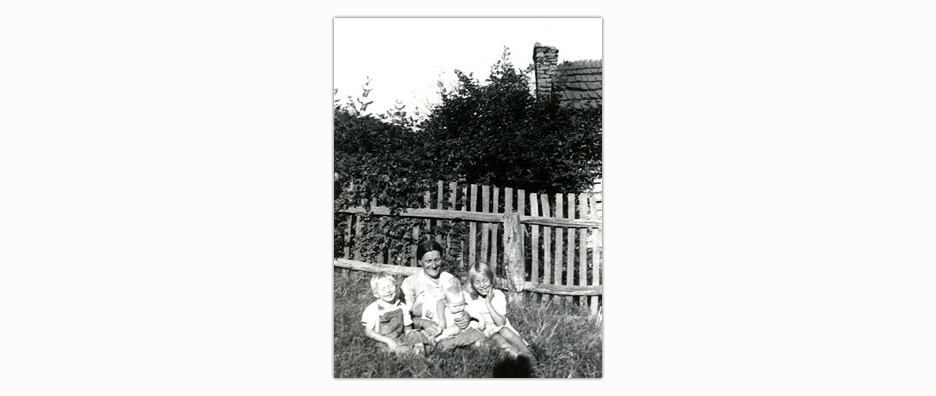 JULIE MIHALY is so worried about how it will hurt Mable to learn that her sister has died. She spent the afternoon compiling an album of photos of Mable and Josie. She'll take it with her when she breaks the news to Mable tomorrow. But oh, Lord, how incredibly sad. Aim good thoughts toward Mable, eh? [Above, from the album: Josie (far right), with my grandmother, Hattie, Uncle BB (left) and my cousin, Sue on Hattie's lap.]


NOVEMBER 6, 2011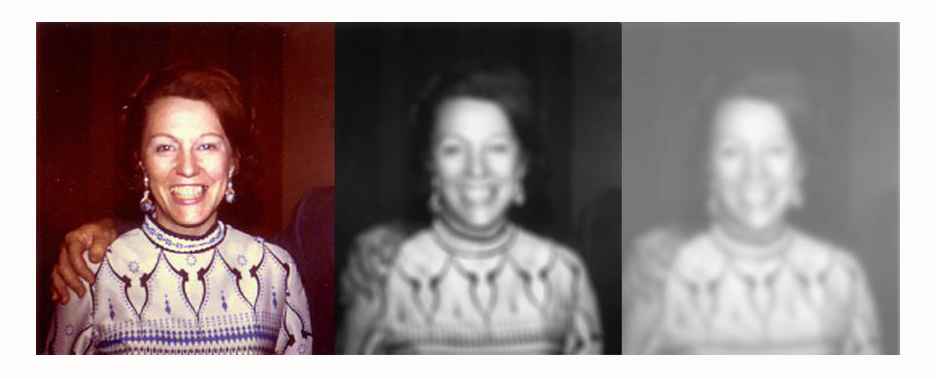 JULIE MIHALY told her mom today that her only surviving sibling was dead. Mable was devastated— insisting that she should have died before her baby sister. Julie hugged Mable tight and let her cry, but before long asked if she could take Mable for one of their drives through the countryside. They drove for two and a half hours, and by the end of their trip Mable had no recollection of the horrible news she'd received earlier, only happiness at having been able to enjoy a glorious autumn day. Such an odd and sad blessing, but Julie knows it's a blessing.


DECEMBER 4, 2011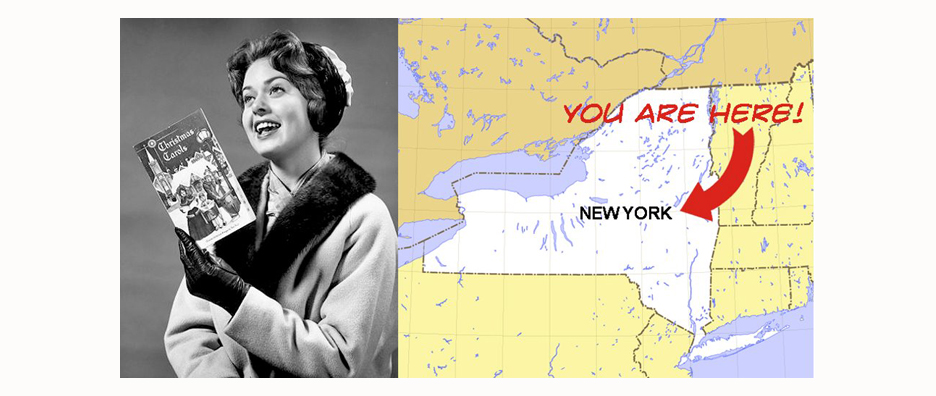 JULIE MIHALY just got back from a drive with her mom during which they sang every Christmas carol they could recall. Mable remembered all of the lyrics for the Latin version of "O Come All Ye Faithful," but asked Julie twelve times if they were in the state of New York.


DECEMBER 30, 2011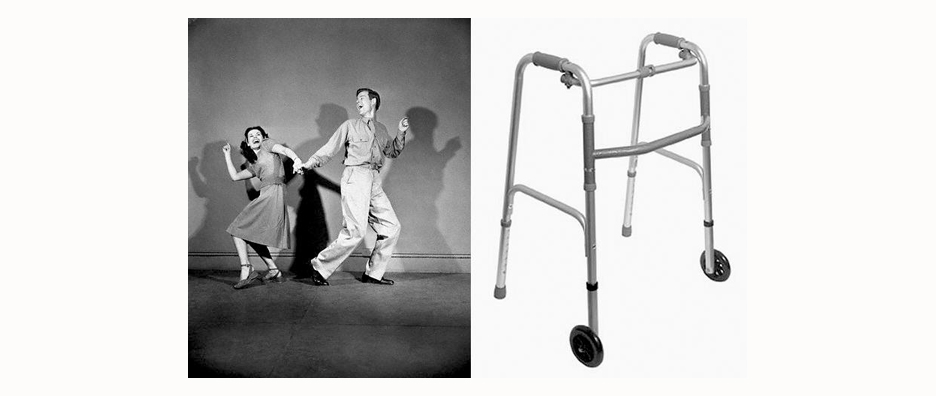 JULIE MIHALY will be spending New Year's Eve at her mom's assisted living facility where they've hired a Swing band for the evening's festivities. Julie is wondering what she should wear. She assumes it should be something that won't get tangled in an aluminum walker.


JANUARY 16, 2012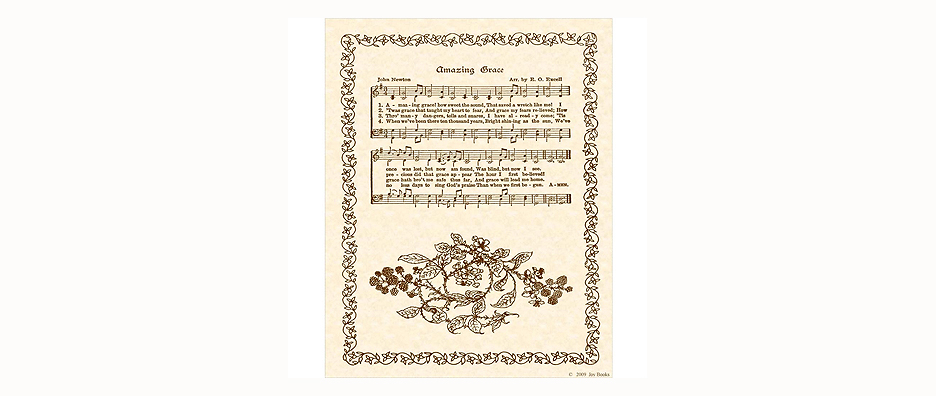 JULIE MIHALY and her mom love to sing on their drives. Yesterday, they warbled every hymn they could remember, which meant that they sang "Amazing Grace" over and over and over— which was absolutely fine with both of them.


JANUARY 29, 2012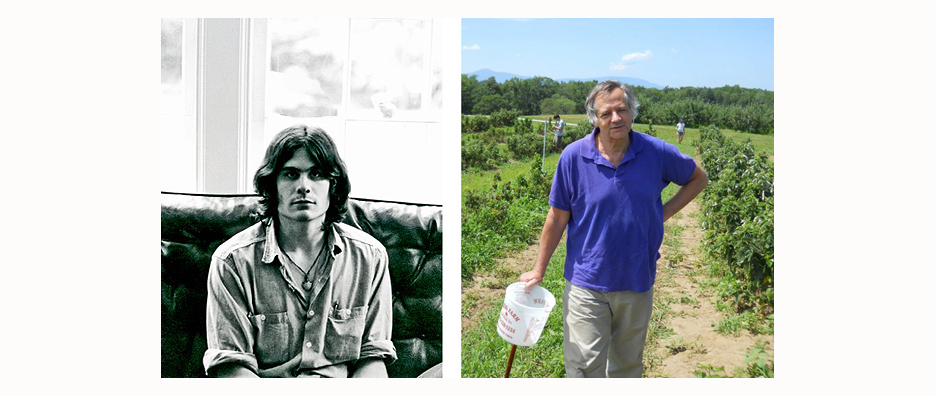 JULIE MIHALY and her friend, James, took Julie's mom for a drive yesterday. Mable, who had met James a number of times over the years, mistook him for Julie's high school boyfriend, saying, "Oh, my. You've grown up!"


FEBRUARY 21, 2012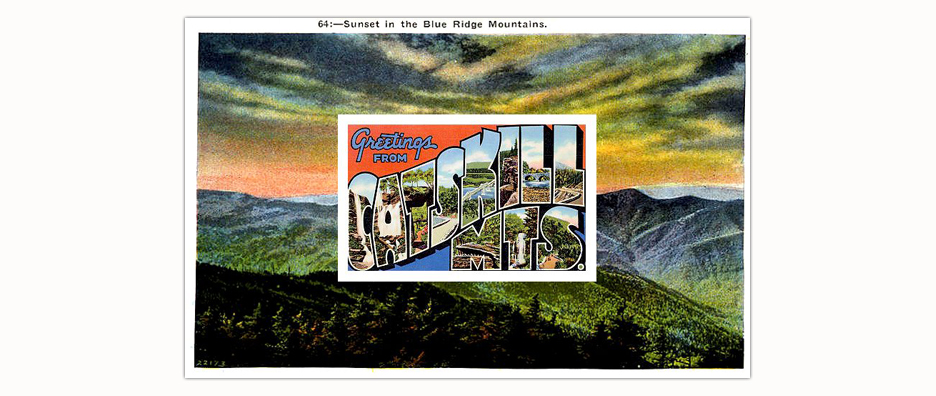 JULIE MIHALY took her mom for another drive this weekend. They parked briefly at a hilltop orchard to look across the Hudson at the play of sun and clouds on the Catskill range. After a moment or two, Mable said, "Those are my beautiful Blue Ridge Mountains." Julie responded with, "They're just lovely, aren't they?"


FEBRUARY 23, 2012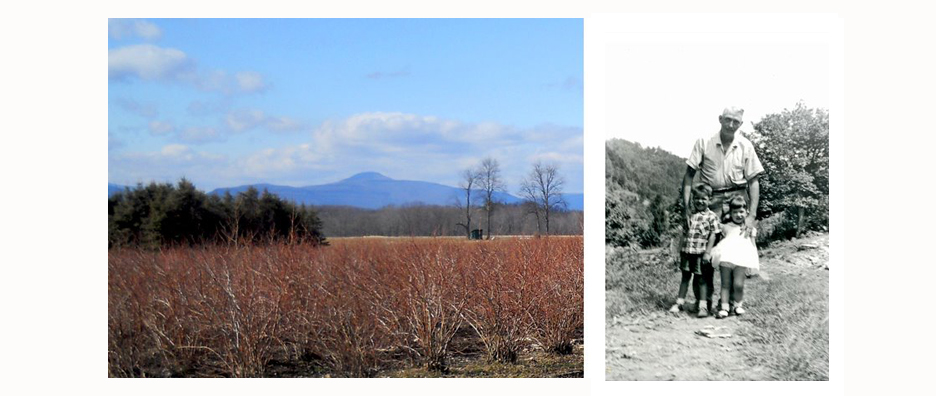 JULIE MIHALY and her mom just returned to the hilltop orchard that offers their favorite view of the mountains. After sitting for a spell, Mable said, "Once, when I was a little girl, PawPaw [her father] and I were on the front porch up the holler when our neighbor, Alice Johnson, started singing. I remember PawPaw saying, 'It could just about tear your heart out it's so beautiful.'... That's how I feel right now."


FEBRUARY 26, 2012


JULIE MIHALY and her mom have taken to claiming trees that they see on their drives for various family members. This afternoon, when Julie pointed out the striking sycamore they'd designated as belonging to Mihaly's 19-yr-old nephew, Mable said, "I think Mackie's tree looks triple nice today." Julie response was, "So true. So true. So true."


MARCH 13, 2012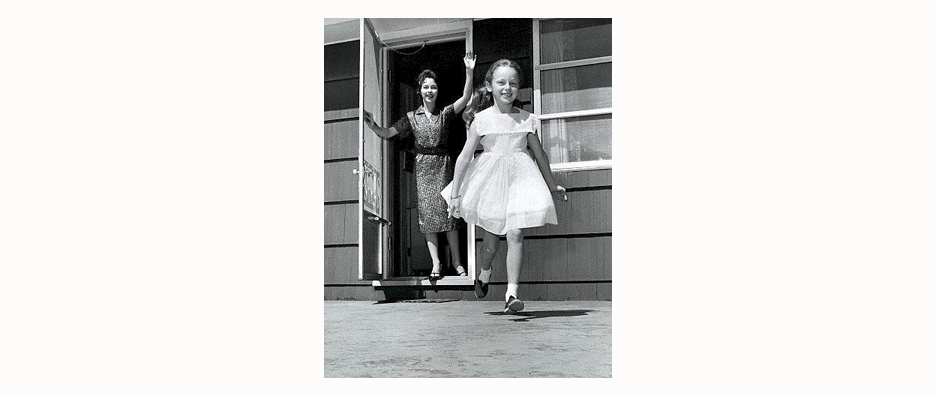 JULIE MIHALY just spoke with Mable who seemed very blue. After a couple minutes of chitchat, she said, "My children live nearby, but they never come to visit." Julie sees, way too clearly, what lies ahead.


MARCH 14, 2012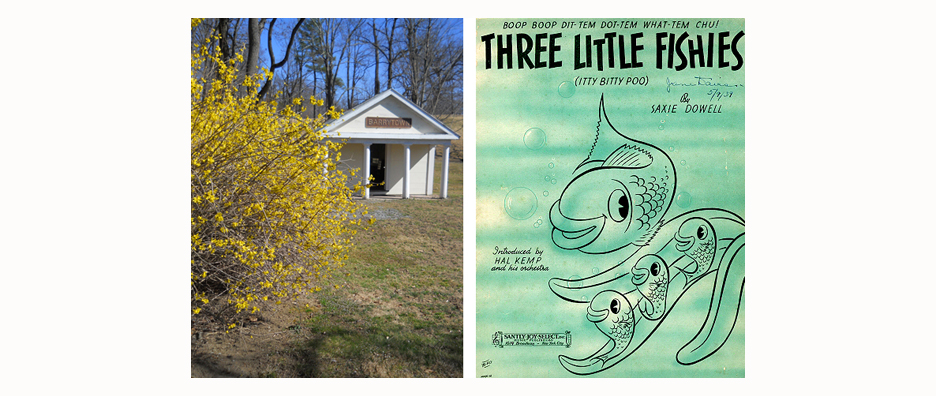 JULIE MIHALY just returned from another drive with her mom. The two sang as many songs from Mable's day as Julie could even vaguely recall. They joyously howled, "Boop, boop, dit-em, dot-em- what-em, choo!' as they drove past the glorious signs of Spring that embellished their usual route.


JUNE 11, 2012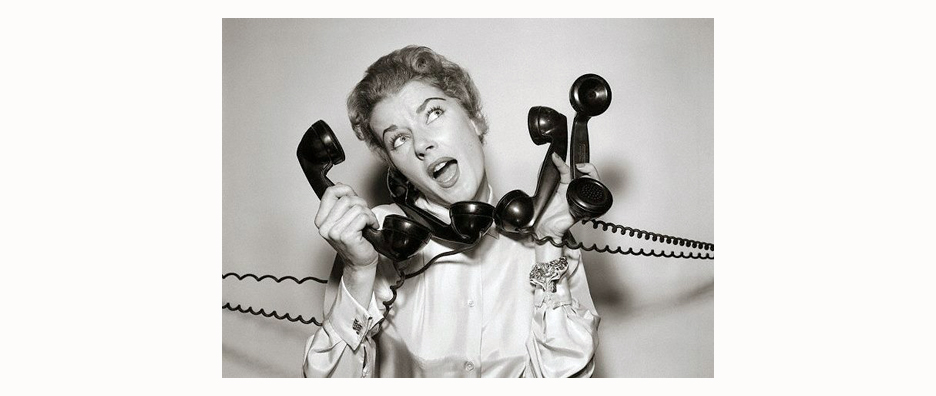 JULIE MIHALY's mom just called her four times in five minutes with no recollection of any of her earlier calls. Mable has gone through these flurries of calling before, always surprised that Julie's the one who answers the phone, saying, "I just can't reach anyone. They don't know where I am." No amount of reassurance from Julie seems to convince Mable that her family and friends have been given her contact info. The phone simply rings again.


JUNE 15, 2012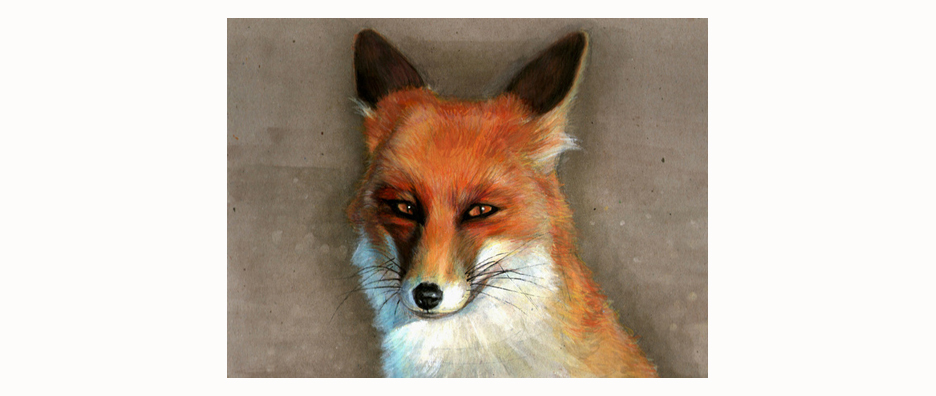 JULIE MIHALY and Mable found what they've dubbed "the critter route" today. During their drive they saw seven turkeys, many cows, two goats, a sick raccoon, a squashed squirrel, a white-tailed deer, seven horses and finally, a beautiful red fox that scooted across a field into a stand of trees.


JUNE 30, 2012

JULIE MIHALY and Mable pass a lovely little cemetery on their drives. Today as they approached it Mable said, "I want to live for a long, long time." Julie countered with, "That's the plan," but then said, "Are you worried about dying, Mom?" Mable said, "A little." Julie waited a bit, then said, "Well, you know that when you go, Dad is going to be waiting to take you into his big strong arms. And the kiss he plants on you is going to make St. Peter blush." Mable put her hand on Julie's leg and said, "I'll remember that."


JULY 4, 2012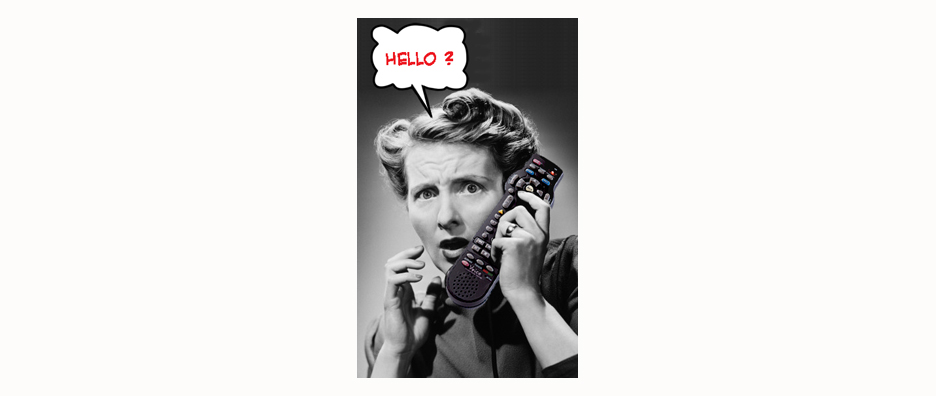 JULIE MIHALY took her mom to the doctor yesterday, but before they left for the appointment, she reminded Mable that it was her other daughter's birthday. Julie recited her sister's number from the other room, assuming that Mable was dialing the phone to make the birthday call. After a few moments Mable said, "Nothing's happening." When Julie returned to the room she found that Mable had dialed the television's remote control and was calmly waiting for someone on the other end of the line to pick up.


AUGUST 12, 2012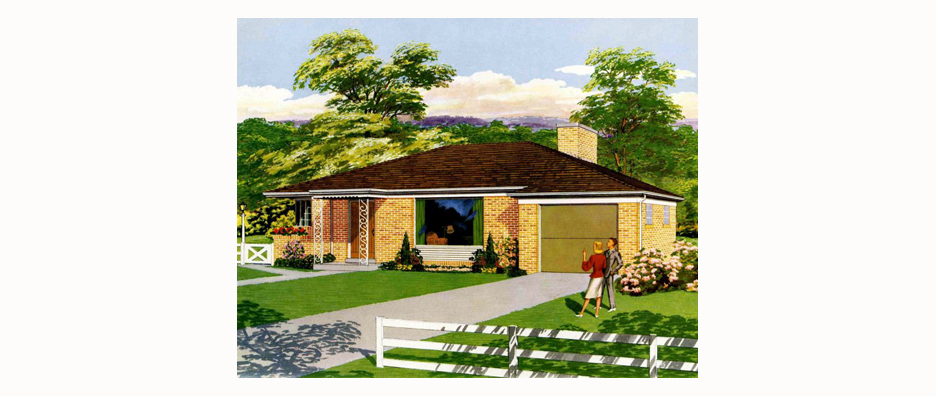 JULIE MIHALY is back from another drive with her mom. Mable has taken to noting the numerous "For Sale" signs in front of houses they pass along the way, saying, "Oh, that one's pretty." Or, "That's just too close to the road." And, "Maybe we should stop and see the inside of that one." Julie always responds with, "Girl, we ain't got enough money to buy a hamburger, let alone a house. But if I win lotto, you can take your pick, ok?" Mable counters with, "It's a deal."


SEPTEMBER 17, 2012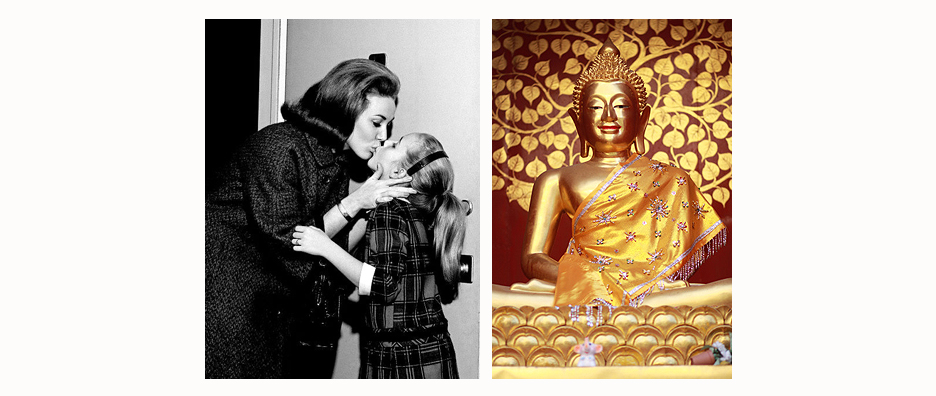 JULIE MIHALY just returned from taking her mom to the doctor. When she arrived at Mable's assisted living facility Julie opened the door of the car for Mable to get in. Mable kissed her on the lips and said, "Well, I'll see you soon," as if the two were parting ways. Julie jokingly said, "Honey, I don't think you'll get very far without me behind the wheel." Then, on the way to the doctor's, Mable asked for the first time in a way that didn't seem like a slip of the tongue, "Have you talked to Julie lately?" Sadness. But soon they were laughing. Julie tells Mable and herself that these are Buddhist blessings— reminders to live in the moment.


OCTOBER 9, 2012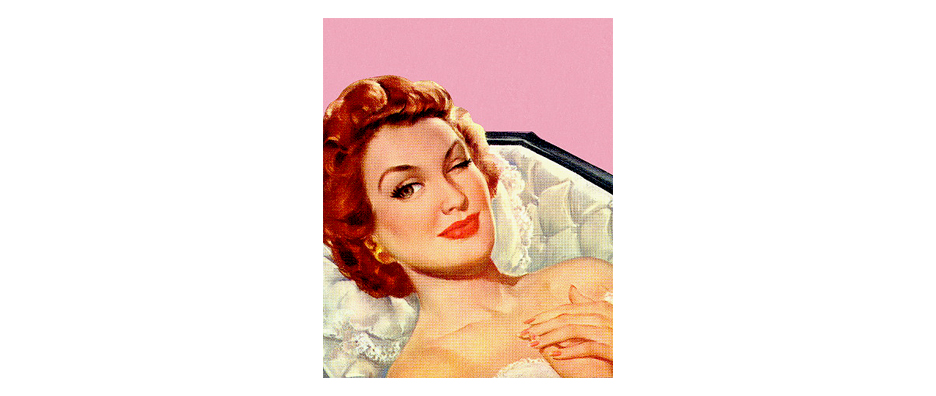 JULIE MIHALY Just returned from a visit with her mom during which Mable asked, for the gazillionth time, where she'll be buried. Julie has sensed that Mable is torn between being laid to rest next to Julie's dad in Ohio, and being buried in the tiny hilltop cemetery in Virginia where her parents and many siblings lie. Julie told Mable that if she liked, part of her ashes could be interred with Lou and some sprinkled with MamMaw, PawPaw and the others. Mable, who's always been against cremation, thought for a moment and said, "I think that sounds good." Then added, holding up her left arm which is appreciably more robust than her right, "But you'll make sure that this arm is on top of the other one when I'm laid out, right?" Julie replied, "You got it."


NOVEMBER 8, 2012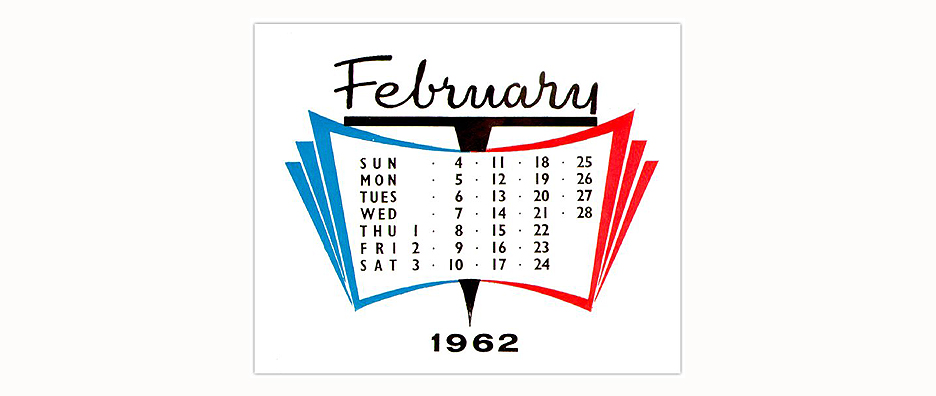 JULIE MIHALY just returned from taking her mom to the doctor where Mable was given a memory test. When asked the day and date, the old gal calmly and quickly responded with, "February 20th, 1962."


NOVEMBER 22, 2012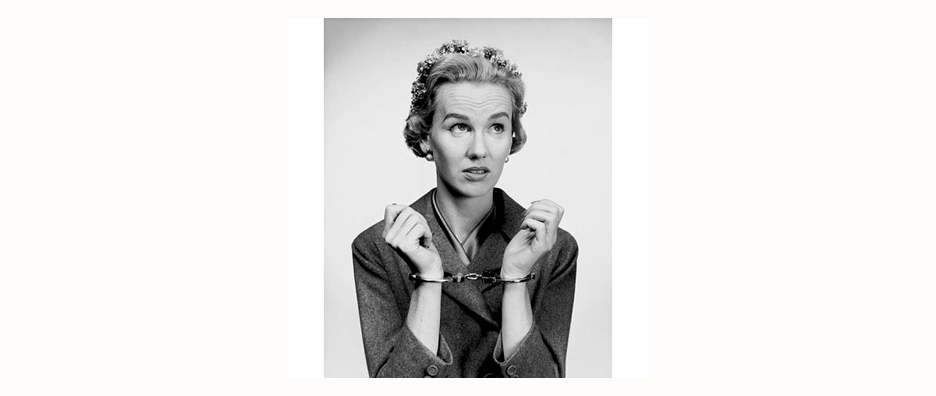 On one of her drives with Mable last year Julie risked venturing down a particularly lovely, but private, lane. As fate would have it, the owner appeared and graciously, but firmly, asked the pair to leave. From that point on, when they've passed the site Julie has said, "And there's the scene of our crime." When she remarked this during their drive today Mable said, "Oh yes. That's where the owner called the police on us." Julie chuckled saying, "Well, Mom, he was actually pretty nice about it." To which Mable responded, "It's more interesting if you lie a little bit."


DECEMBER 5, 2012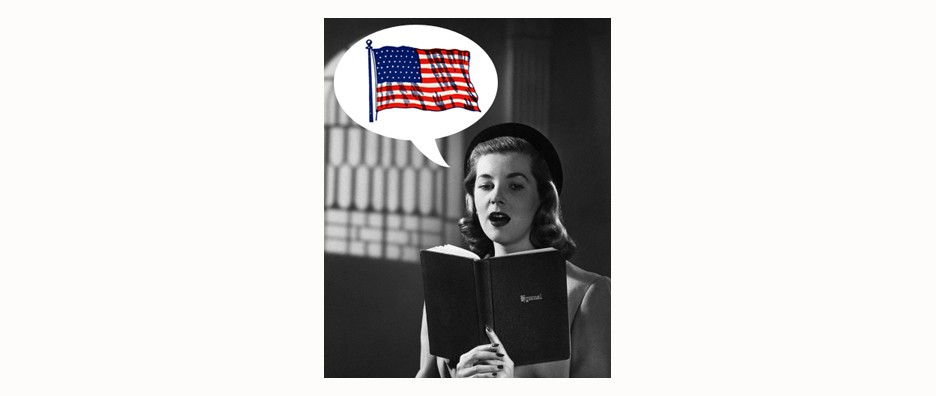 JULIE MIHALY just returned from a drive with her mom. As they traveled their usual route Julie said, "It's December, Mom. We could sing a Christmas carol." Mable's response was, "Oh, yes!" followed by a full-throttle, "Oh say can you see, by the dawn's early light....." After a few bars Mable stopped and said, "That's not a Christmas carol, is it?" Julie answered, "It's got stars in it. Works for me!" and the pair finished two refrains of the national anthem before proceeding with "Adeste Fideles."


DECEMBER 10, 2012


JULIE MIHALY took her mom for another long drive this afternoon. Five minutes ago, Mable called Julie's brother and when he asked if Mable had had a nice day she said, "Oh, yes. I went on a long hike up the mountain with a couple of my friends." When John countered with, "Didn't you go on a drive with Julie?" Mable replied, "Oh, no. Julie stayed behind and put up Xmas decorations." Julie just poured herself a glass of wine and plans to chant her mantra a bit longer this evening.


DECEMBER 12, 2012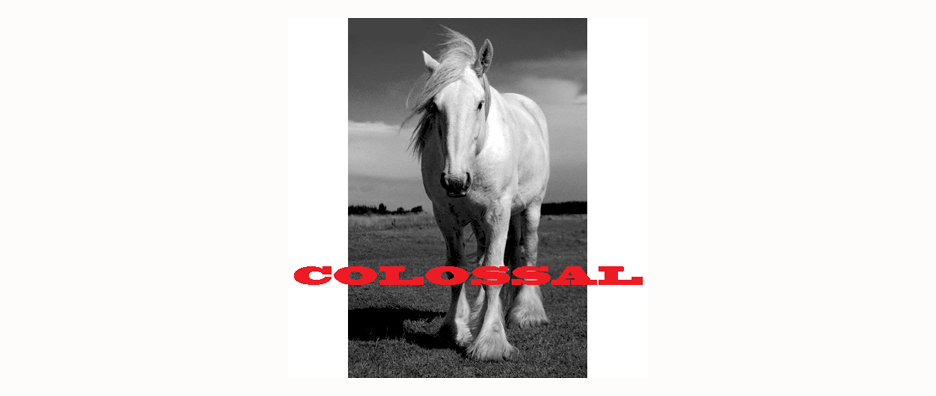 JULIE MIHALYjust returned from taking her mom for a drive. Per their routine, the pair drove past two extremely large, white horses that are, literally, always in the same spot in the same small pasture. Today Julie slowed the car almost to a halt opposite the horses. One of the animals looked up and stared at the car. After a few seconds Julie drove on and Mable said, "That horse is colossal!"


DECEMBER 14, 2012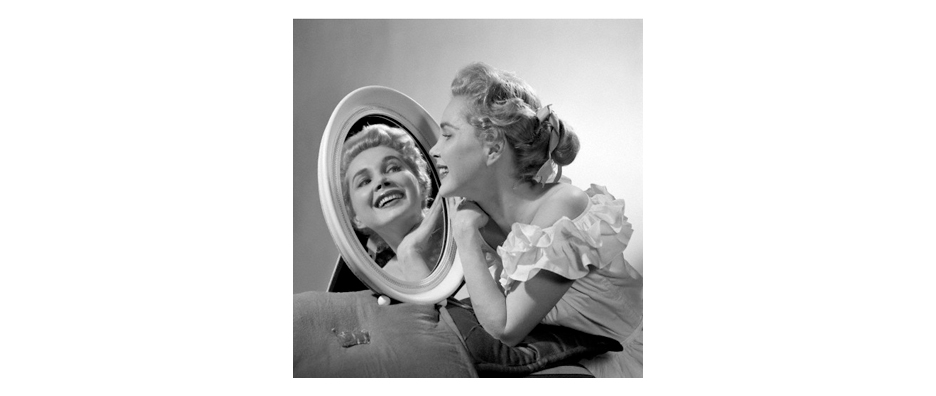 JULIE MIHALY picked her mom up this afternoon to go shopping for Christmas cards. As the pair began to head out the door, Mable stopped to check her lipstick in the hall mirror. After peering closely at herself and checking her hair, Mable opined, "Oh, I look GOOD!"


JANUARY 20, 2013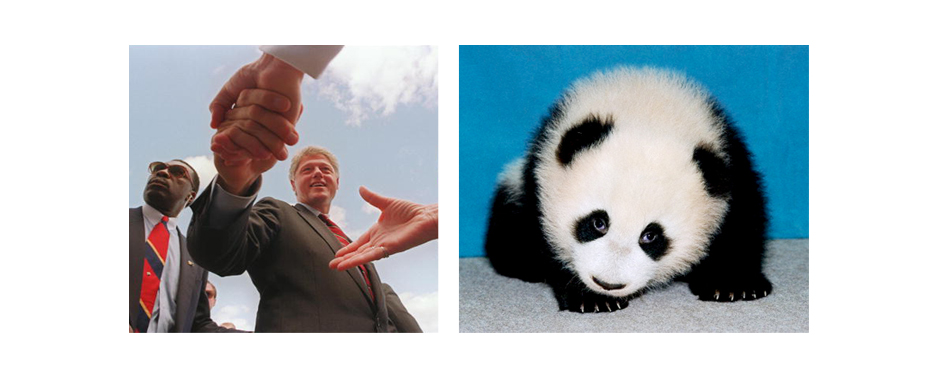 JULIE MIHALY just returned from taking her mom for a bone density test. On their way out of the radiology department, Mable hugged and kissed all of the technicians, holding their hands in hers for a moment like Bill Clinton working the campaign trail. Once they were outside, Mable said, "They're so nice to me there." Julie responded with, "Mom, you're a baby panda. It's hard to imagine anyone not being nice to you."


JANUARY 31, 2013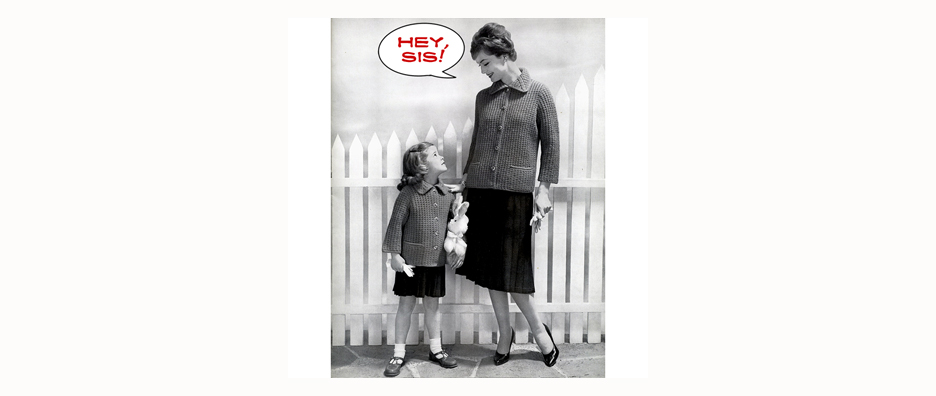 JULIE MIHALY believes she's reacting with remarkable aplomb to the fact that Mable has begun introducing her to all who will listen as "my sister." Yes, Julie is 30 years younger than Mable, but she considers herself the spiritual, "late in life" baby sister that Mable wishes she now had. On their drive today, the pair sang songs that Mable's mother and father taught her when she was a girl— old English ballads whose tales of lost love and tragic misadventure would rip your heart out. But she and Mable ran through them all, laughing at the end of each morbid tune as if they'd just sung "Jingle Bells."