WELCOME and thank you for your interest in submitting work for possible use on BoomUnderground.com. To follow please find guidelines that will help you understand the sort of material we're looking for as well as the constraints that apply to work sent our way. Thank you again, and please read on. (Click here for a printable version of these guidelines).
1. AT THIS POINT THERE IS NO MONETARY COMPENSATION FOR WORK USED ON THE SITE Of course we hope this changes, but for now there's no cash in the coffers. Your sole reward is having your work published in a cool, fun, and thought-provoking context.
2. ALL MATERIAL SUBMITTED FOR CONSIDERATION MUST BE SOLELY YOUR OWN You know better than to cop someone else's hard-wrought words so we shan't say more on the subject. Should you have appropriate work that's been published elsewhere, we're happy to reprint it as long as there's no cost involved. Material from personal blogs and websites is also welcome as long as it is solely your own.
3. PLEASE THINK OF BOOM UNDERGROUND AS A "REAL" MAGAZINE, NOT JUST A SPOT TO WAX NOSTALGIC What makes Boom Underground different from other Baby Boomer sites is that it was conceived of, and its content is being chosen for use as if it were a print magazine. This means that submissions should be well thought out and composed, have a beginning, middle, and end, and should be fun, informative, or moving. It also means that your work will be edited and fact-checked as required.
4. MATERIAL SHOULD HAVE A "THEN" AND "NOW" ELEMENT This can be as simple as titling the piece with a reference to the past or including a first paragraph that relates to the Baby Boom era. More fleshed out comparisons of an element of the past and that same element today are especially welcome. Riffing about what life was like for us as kids is fine as long as it's compared to experiences with your own kids today. Reviews of movies, music, TV, and books that don't specifically contain Baby Boom-related content should compare current releases with similar ones from our time frame. The only exceptions to this are found in Guideline #5 below.
5. EXCEPTIONS TO GUIDELINE #4 The only exceptions to the "Then" and "Now" guideline above are: Material submitted for the "Moments" section, for which you may write about your experience of a seminal Boom era event from a personal point of view. Memories of famous figures, (who've died within the last year), who influenced us in our youths are welcome for the "R.I.P." section. Work for the "Mistakes" section may also consist of personal remembrances of Boom Era bloopers, but these must concern "mistakes" that are well known by all of us- i.e. not the time you blew up the back porch with your chemistry set.
6. MOST STORIES SHOULD CONTAIN A "SERVICE" QUOTIENT Stories that are primarily informational should strive to include a "take-away" for readers. These can take the forms of links to sites where products or additional information may be found, reading lists, or stats and advice that can be shaped into separate and sidebars.
7. MATERIAL SHOULD BE SUBMITTED AS WORD.DOCs OR AS TEXT PASTED INTO THE BODY OF AN E-MAIL Please do not send .DOCX files or any other files than cannot be easily opened using Microsoft Word 2008. If you're not sure what type of file you wish to submit, cut and paste the text into the body of an email and send it that way. ALL SUBMISSIONS SHOULD BE SENT TO: julmihaly@earthlink.net.
8. SOURCES FOR STATISTICS, FACTUAL REFERENCES, AND QUOTES MUST BE PROVIDED FOR ANY WORK ACCEPTED FOR USE ON THE SITE These are basic research department criteria. For BoomUnderground.com to be credible, we must be able to provide reliable source references. PLEASE NOTE: THIS DOES NOT INCLUDE WIKIPEDIA, E.HOW.COM, OR OTHER GENERALIZED INFORMATION SITES. If you find information on these sites, please check bibliographies to confirm it. Credible newspapers, magazines, colleges, universities, government agencies, and medical centers, as well as qualified individuals, are preferable sources. Links for online sources must be provided, as well as phone numbers and/or email addresses for individuals.
8. PLEASE ALLOW AT LEAST ONE WEEK BEFORE EXPECTING A RESPONSE TO YOUR SUBMISSION We'll do our best to get back to you promptly regarding the status of submitted material, but allow at least a week before following up. Thank you!
10. WE ASK THAT YOU NOT RELEASE MATERIAL THAT'S BEEN ACCEPTED FOR USE ON BOOMUNDERGROUND.COM TO OTHER WEBSITES, MAGAZINES, NEWSPAPERS, JOURNALS, ETC. UNTIL IT HAS BEEN POSTED ON THIS SITE FOR ONE MONTH This is standard "exclusivity" for most magazines and websites, and will help Boom Underground gain credibility as a source for great original work. That said, if you're offered big bucks to have something that you've written for us appear elsewhere, we're not going to keep you from cashing in. We would, however, ask that "ORIGINALLY PUBLISHED BY BOOMUNDERGROUND.COM" accompany the reprint at the end of the piece or as a gutter credit.


Not so long ago I found myself reading a More magazine article on how to camouflage varicose veins. I perused the writer's recommendations, studied the how-to photos carefully, and realized that short of keeping a small Third World child in a closet for the express purpose of painting concealer on the backs of my calves, there was no way for me to hide the evidence of too many years of

waitressing and genetic misfortune. Suddenly I was pissed— not because I care so much about the backs of my legs, but because I was all at once aware of the fact that no one has ever bothered to make a magazine for the "mature" person that is me. "Why," I thought, "is it that no one has published a mag that speaks to the irreverent, curious, 59-year-old, creaky-kneed, horny-cum-hormonal, practical,

funny, and ridiculously young-at-heart human that is moi?" I felt like the ultimate black sheep and unloved child rolled into on old-fart tortilla. And after 28 years of working as a writer, photo editor and researcher, stylist, and craft editor at magazines ranging from Vanity Fair to In Style, Martha Stewart Living to Budget Living, Oprah at Home to Garden Design, GoodHousekeeping.com to Spy, Reader's

Digest to Entertainment Weekly, I knew the mindset of the folks at Conde Nast, Hearst, and Meredith well enough to imagine their reasons for thinking me unworthy of their paper stock. Their litany of disqualifying traits ran something like this: "Too old to generate ad pages" (this despite the fact that Baby Boomers possess $2.1 trillion of annual buying power!); "They're going to die in a couple,

three decades anyway" (man, you can make a lot of money in 20-30 years, and last I heard scientists are still working on that funky how-to-prolong life crap); "Boring, dowdy, humorless, not worth the trouble" (someone obviously has no idea what we were up to in the 60s and 70s....). You get the gist. And that's when I came up with the idea for Boom Underground. I figured that if no one else was willing to

produce the magazine that I most want to read, I might as well do it myself.
Several months and one copy of HTML for Dummies later the magazine of my dreams is still a work in progress— which is where you come in. I've managed to generate half of Boom Underground's intended content myself, and though I have much more in the process of being researched and

written, I'm desperately hungry for other voices and more than a little pooped. So... at left are that guidelines that hope you'll keep in mind when sending work for consideration. I hope to hear from you soon, and here's to "talkin' 'bout my generation."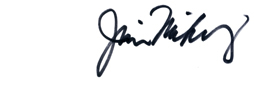 Editor-in-Chief, Creative Director, Gopher, Janitrix